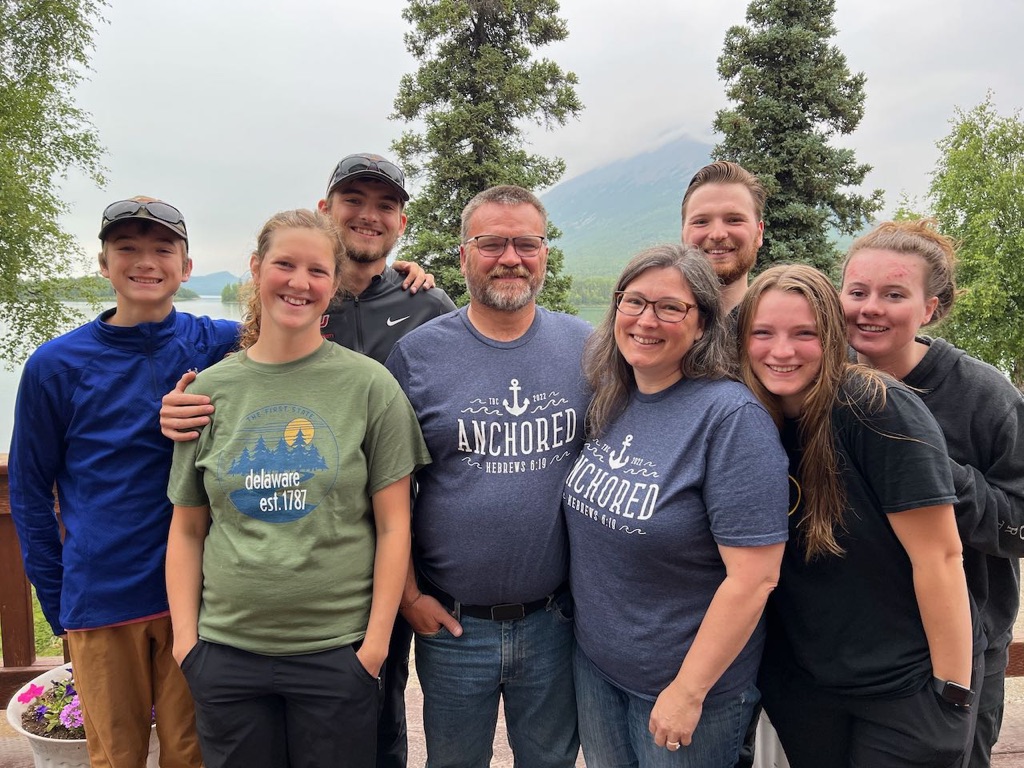 The McGees joined the staff of TBC in April of 2003. They are originally from Michigan and moved to Alaska in 1999.
Mark served for ten years as the Director of Follow-up and Outreach for TBC and is now the Executive Director. Both Mark and Andrea grew up attending Bible camps and met at a camp in Michigan where they both served on staff.
Mark is gifted in leading worship, is a pilot, aircraft mechanic, outdoorsman, and avid Royals fan. Andrea teaches for the elementary age camps, trains volunteers, enjoys reading, cooking, and using her gift for hospitality and serving in many areas of camp life. Together they desire to see their lives used to impact Southwest Alaska with the power of Christ.